If you have arrived from Anneke's Blog you are in the right place - if not, please start at the beginning HERE.
Today sees the release of some new fabulous new digi sets from
Whimsy Stamps
. .
Our blog hop will run until 12 noon EST 7th September.
P
lease leave comments along the way as there will be two Mystery DT Members who will each be choosing a winner from the comments left on their hop posts
! These winners will each win a Whimsy digi image of there choice
.
The Grand winner of the hop chosen from the very last stop, receive 5 new digital stamps of their choice from
Whimsy,
and will also get a chance to use those new digital images as a guest designer for Whimsy for the entire month of August.......why not take part in the Whimsy Monthly challenge, you can read all about it
here
.
There are some absolute crackers coming out of Whimsy at the moment. Again this month I was spoilt for choice though finally decided on....
and here's a close up....
These images are available exclusively
HERE

Don't forget to leave some love along the way as 2 random blogs chosen among us, these 2 chosen blogs will then pick a winner. The winner can then choose a Digi of their Choice, there will also be a grand prize of 5 digi images of the winners choice which will come from the last one on the hop which is Chris's blog,this winner also wins the chance to be a GD for the month of September.
Now you need to head over to
Debbie's Blog
to continue the hop.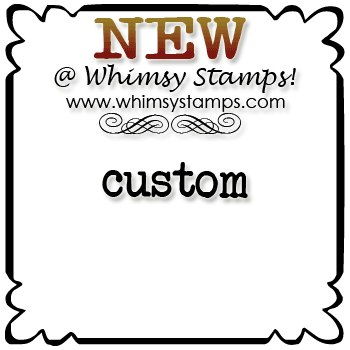 Before you hop on I would just like to tell you about what will be Available from Whimsy stamps Next week Ann Vento and Denise Have come up with the most gorgeous custom rubber stamps,there are going to be 35 separate designs, so far there, in 5 different categories: Frames, Simple, Animals, Zodiacs, and Whimsy Characters.there is also an "Address stamps" category with 3 different choices of
address labels
: one with 3 lines, one with 4 lines, one with 5 lines. These
address labels
will let you choose a graphic and let you input all your necessary information. Whimsy also hope to add many more designs in the future!
Thanks for stopping by
Mel X