Hello fellow crafters
Happy New Year to you all, hope you had a fabulous time!!
I like the Christmas period but I really like this time of year when its all finished - I can't wait to see snowdrops popping up and the garden gradually waking up, then there's the longer summer days to look forward to (sigh) lol.
I met up with my long long brother in December after an ELEVEN year absence. I've really missed having my little bro around. Here's a picture taken of us over Christmas.......and here's to a second chance and new beginning for us!!! Hubby Pete is wearing orange!
To kick off my blog posts for 2012 I have much pleasure in bringing you the first challenge of the year from
Sparkles Christmas
.
Thank you to all those who joined in with last months challenge of nativity.
We are very excited to introduce to you our new DT members
Onto our first challenge of the year which is
Our sponsors for this challenge is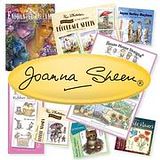 Pink Gem Designs 4 Digi's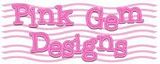 Here's my DT offering................
Thank you so much for stopping by. Happy New Year to each and every one of you. MWAH!!!