Morning everyone, gosh what a dull, grey day it is today in East Yorkshire. The children and I are experimenting today with flavourings and having a bit of a muffin bake fest, with the oven being on a fair bit that should keep us lovely and warm.
It's the first of September today which means its time for another challenge at
Sparkles Christmas
. This month we want to see......
which means glitter, jewels, charms, etc.
I've used this little darling called "Snowman Cheer" from
Di's Digi Downloads
and gone a bit OTT with the pink lol.......
The papers are from an old DCWV pad, sentiment by Craftwork Cards and I've used my new snowflake corner die from Memory Box.
Our fab sponsors for this month are of course our regular monthly sponsor
Joanna Sheen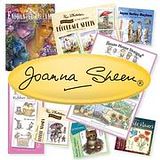 With a prize of a £10.00 voucher for 1 lucky winner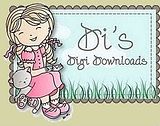 My teamies have created wonderful work with this one, don't forget to check them out HERE.
I'd like to enter this into the following challenges......
Make It Monday - Anything Goes
The Crazy Challenge - Anything Goes
Partytime Tuesday - Anything Goes
Creative Card Crew - Christmas
Crafty Sentiments - Lets Sparkle
Penny's Paper Crafty Challenge - Sparkle and Shine
Dilly Beans - Black, white plus one other colour
Christmas is creeping upon us now and it won't be long before the shops reflect this. I've hardly done any cards so far this year and so I'm faaaar behind with my Christmas makes. I'd really like to create a scrapbook for my brother of some of the time he's spent with our family - we only got back in touch together December 2011 - after an ELEVEN year gap (long story lol). I really need to pull my finger out.
I do hope you can join us this month at SCC, thankyou sooo much for stopping by, I really appreciate it.
Take Care, Happy Crafting
Mel X