HAPPY NEW YEAR!!!!!
Whooo hoooo hope you all had a fab Christmas and have now recovered from all the New Year festivities.
My first post of 2013 and I'm running late already - not a good start to the New Year. Thought I'd done this post and scheduled it - WRONNNNGG!! Just finished work and checked it - sorry guys!!!
We have our 1st challenge of
2013
over at
Sparkles Christmas
. I dunno if I'm coming down with something but I still can't get enough of making Chrimbo cards, I can't remember when I last made a non Christmas one!!!
Our theme for you this month has been chosen by
Shell
who wants to see..
on your work and of course as we are a multi craft challenge blog you can make whatever you like so long as you make sure you are completing the theme each month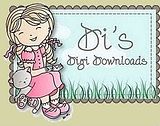 With a prize of $10 to spend online
I have to admit I've started a little love affair with Di's images, I now have several imag
es when I had none only a couple of months ago. I was sorely tempted to show off one for this challenge, but ALAS........I am now the very chuffed owner of a stamp I've been wanting to get me mitts on for about TWO YEARS, and have finally been successful. That left me no choice to use this darling stamp.....
I loves it sooooo much!!!
Please check out the fabulous creations by my lovely teamies on the
challenge blog
and here's hoping that 2013 will be good to you.
Thank you so much for dropping by.
Take care and happy crafting.
Mel X