Hello me luvverlies, thanks for stopping by. Not long now and I'll be off on my hols with the family........popping over the water to Holland for ten days camping - I'm soooooo excited!! Looking forward to a trip to Rotterdam Zoo and hoping to meet up with some crafty friends I've met in blog land - which could lead to a bit of shopping too lol
My post today brings to you the new challenge over at Sparkles Christmas Challenge.
Don't forget our challenges run for one month and our challenge for August is.........
Perfect excuse for me to put these snowflake punches to good use. I use my snowflake spellbinders soooo much I forget I've got these!!!
I've used this fabulous image from Penny Black, isn't is just so sweet!!
Our fab sponsors for this month are of course our regular monthly sponsor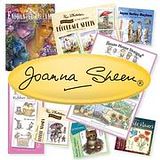 With a prize of a £10.00 voucher for 1 lucky winner
and a second prize for one lucky winner is $10 voucher from.......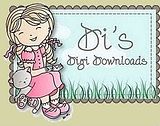 My teamies have created wonderful work with this one, don't forget to check them out HERE.
Another scheduled post from me as I'm at work again. Sooo looking forward to my extra long weekend off - then only three shifts to work before hols so I'm starting wind down from NOW lol! Hope the weather holds out!!
I do hope you can join in the fun with us this month. Happy crafting, and what ever you get up to in August - have fun and be happy!!
Take care