Hiya everyone. Brrrr its getting a bit chilly now the winter nights are here. I'm tucked up warm at home whilst taking some annual leave from work - lovin the lie ins too during half term lol.


Today we have a new challenge over at
Sparkles Christmas
. If you've not started your stash for this years festivities you'd better get a shufty on as its almost upon us!!!
This month at
SC
we want a
*

Contemporary Colour Combo

*
We want to see contemporary colours this month & as always don't forget your project must be for Christmas & can be cards, tags, bookmarks, scrap layouts or anything you like as we are a multi crafts blog.
Our fab sponsors for this month are of course our regular monthly sponsor

Joanna Sheen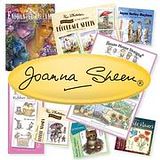 With a prize of a £10.00 voucher for 1 lucky winner,
and our second prize is from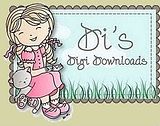 With a prize of a $10 voucher for 1 lucky winner.
PRIZES MUST BE CLAIMED WITHIN 14 DAYS
I had so much fun with this challenge I think I ended up doing about four cards then wasn't sure which one to submit lol.
In the end I opted for this strong pink and black colour combi with the rather cute "Christmas Bunny" digi image from Wee Stamps.
The papers are from an old pad, DCWV I think, not certain. I coloured with my copics and used bright pink flowers from my stash and two flower punches, together with my trusty card candy.
Thanks so much for stopping by.
I'm thinking of all of you who are going through such a difficult time due to hurricane Sandy. I hope you are all safe and hope too that your property is not damaged. Keeping you all in my thoughts and keeping my fingers crossed for you.